Read, Talk, Sing, Write, Play
Find books and early literacy activity ideas to do at home or when you're out with your child. 
Watch nursery rhymes and find out how to do the actions.
Play with interactive resources. 
Find a Great Book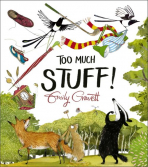 Meg and Ash are a pair of magpies who are building a nest for their perfect eggs. Although they begin their nest construction using the usual mud, sticks and grass, Meg and Ash are s...
Presents an introduction to cats and kittens, describing the different breeds, what they eat, and how to care for a new pet. From the "Beginning to Read" series, Level 2.
Triangles are tremendous, circles are sensational, but Bear loves squares ... Squares are nice and even. Their corners are just so. Squares are always just the same, Any way they go....
Find a book now!
Find Great Rhymes and Songs
Our videos are also posted on our YouTube channel. Subscribe and click the bell icon to receive a notification when we post a new one!